Top National Honors for Memorial Health Care Systems
(May '19)Becker's Hospital Review has published a list of "67 Critical Access Hospitals to Know" in the United States.
This list features critical access hospitals that have demonstrated excellence in caring for their communities. Becker's Healthcare recognizes Seward Memorial Hospital for being a pillar in the community, providing access to healthcare for a broad population. Providing quality healthcare in a rural setting presents its own set of specific challenges, but these organizations are rising above to meet the needs of their patients.
The Becker's Hospital Review editorial team selected hospitals for inclusion based on awards and recognitions they have received. Specifically, the team looked at iVantage Health Analytics' list of Top 100 Critical Access Hospitals, the National Rural Health Association's list of Top 20 Critical Access Hospitals, patient satisfaction scores from Centers for Medicare and Medicaid Services' Hospital Compare and various Healthgrades awards.
Seward Memorial Hospital has spent more than 68 years serving patients in Seward County Nebraska and the surrounding communities.  The 24-bed critical access hospital has earned recognition from the National Organization of State Offices of Rural Health for Performance Leadership for five consecutive years, most recently in 2019. The Chartis Center for Rural Health also named Memorial Hospital among the Top 20 Critical Access Hospitals in the nation for 2015 and 2016; for the past five years The Chartis Center for Rural Health / iVantage Health Analytics has honored it among the Top 100 Critical Access Hospitals in the nation. Becker's Hospital Review has recognized Seward Memorial Hospital five consecutive years as a Critical Access Hospital to Know and the four past years for Critical Access Hospital CEO's to Know.
Roger Reamer, MBA, Chief Executive Officer of Memorial Health Care Systems, stated, "It is an honor to receive this recognition again and it is a true testament to the strength of the team at Memorial Health Care Systems. This type of recognition acknowledges our team's efforts to enhance community health."
As of January 31, 2019, there are 1,349 CAHs located throughout the United States. The Critical Access Hospital program is a federal program established in 1997 as part of the Balanced Budget Act. The program aims to offer small hospitals in rural areas to serve residents that would otherwise be a long distance from emergency care. Boone County Health Center (Albion, Neb.) is the other Nebraska Critical Access Hospital named in this year's list.

---
Henderson Health Care Selected as TCI Pinnacle Practice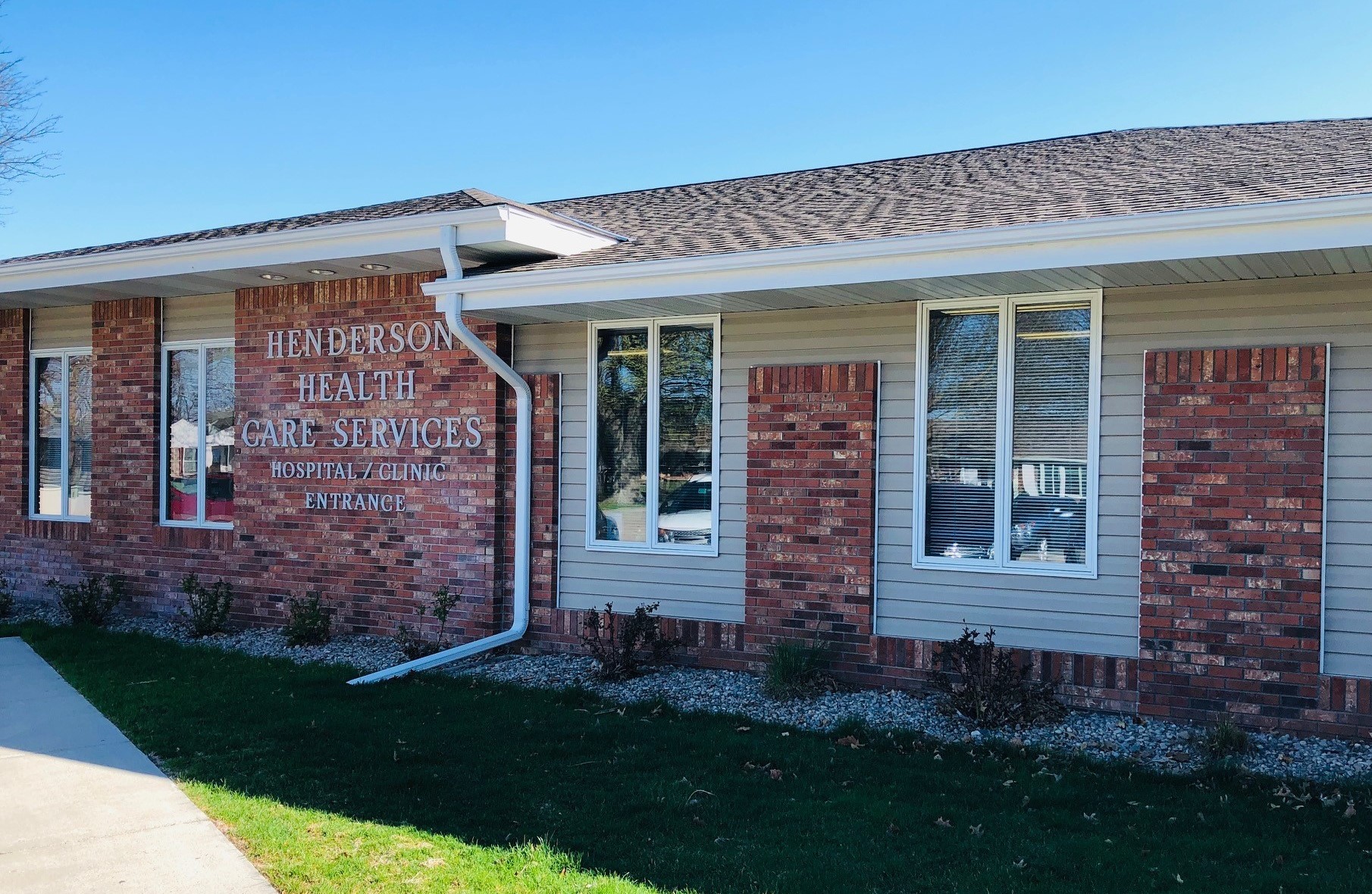 HENDERSON, Neb. (May 2019) After four years of transforming their clinical practice, Henderson Health Care has been named a Transforming Clinical Practice Initiative (TCPI) Pinnacle Practice for their dedication to quality clinical work. Monday's recognition came in the form of a $12,000 grant from Compass PTN to support HHC's ongoing clinical quality work; and a paid opportunity to attend the Compass PTN Innovation Symposium in Atlanta, Georgia in June.
Being selected as a TCPI Pinnacle Practice means a practice/facility has displayed the highest achievements in improvements on clinical transformation since the beginning of TCPI four years ago.
TCPI's initiative is part of the driving force that spring boarded HHC to look harder at quality standards, preventative health screenings, referral management, and closing the referral loop.
HHC Clinic Operations Officer, Michele George, said, "We have made great strides in the last few years to greatly improve our rates for screenings, such as Osteoporosis, hypertension, colorectal and breast cancer, and neuroimaging overuse. None of this could have been achieved without the hard work of our providers, nurses, and support staff."
The grant funding will be used to pay for ongoing subscription costs associated with the facility's KPI Ninja, a software program that generates quality reports and scorecards.
However, the awards didn't stop there. Additionally, through application of a second grant, HHC will receive another $3,000 from TCPI which will pay for additional barcode scanning equipment in the hospital.
Darcy Ost, Performance Improvement Coordinator, said, "This is a tremendous accomplishment and recognition for Henderson Health Care. It feels good to be rewarded for all of the extra time and effort that we have put into making our patient's health and wellness come first."
Though the initiative is now over, HHC vows to continue their improvements with aspirations of being one of the most refined and accurate rural healthcare facilities in the state of Nebraska.
---
Pender Community Hospital to Open New Pharmacy in West Point
(Jan. 2019) In keeping with the mission of Pender Community Hospital to provide a continuum of exceptional healthcare services to our community, we are proud to announce the opening of a new pharmacy, the West Point Apothecary.
The West Point Apothecary will open in early April 2019, located at 303 Plaza Drive in West Point Nebraska, 68788. Christa Carr, PharmD will be the Pharmacist in Charge and oversee day to day operations. We're excited announce that effective immediately, we will be offering daily mail and delivery services to our West Point customers from our Pender and Wisner Apothecary locations. Please call 402-385-3350 (Pender) or 402-529-3550 (Wisner) to transfer your prescriptions .
"We understand the importance of having local pharmacies in rural communities and we're very excited for this opportunity to serve West Point and the surrounding area," says Pender Community Hospital CEO, Melissa Kelly. "Pharmacy services are an integral piece of any healthcare community. We want to make sure to meet the needs of the community and West Point Apothecary will ensure that."
---
Brodstone Memorial Hospital Recognized by The Chartis Center for Rural Health as a 2019 Top 100 Critical Access Hospital
Brodstone Memorial Hospital in Superior, NE today announced on Feb. 7, 2019 that it has been named one of the Top 100 Critical Access Hospitals in the United States by The Chartis Center for Rural Health. Regarded as one of the industry's most significant designations of performance excellence, the annual Top 100 Critical Access Hospitals award is based upon the results of the Hospital Strength INDEX® from iVantage Health Analytics.
Brodstone Memorial Hospital's Treg Vyzourek, CEO, shared the news to the staff today.  "This is a great achievement!  We have received the TOP 100 Critical Access Hospital award 8 times, which is the most of any hospital in the state of Nebraska!  This is possible because of the hard work and dedication that you all have put into our facility.  We have also achieved the top quartile for all rural hospitals, in quality and patient perception.  This is also a great achievement.  I am very proud of our facility for achieving these awards as it demonstrates, truly, the great care that our patients receive!"
Currently there are 1,348 Critical Access Hospitals in the nation, with 64 in Nebraska.  There are 8 other Nebraska hospitals to reach the Top 100, Community Medical Center in Falls City, Howard County Medical Center in St. Paul, Jefferson Community Health Center in Fairbury, Johnson County Hospital in Tecumseh, Memorial Health Care Systems in Seward, Pender Community Hospital in Pender, Phelps Memorial Health Center in Holdrege and Providence Medical Center in Wayne. 
Hospitals recognized as a Top 100 facility scored in the top 100 among all Critical Access Hospitals nationally. Now in its ninth year, the INDEX leverages 50 rural-relevant indicators across eight pillars of hospital strength (i.e. Inpatient Market Share, Outpatient Market Share, Cost, Charge, Quality, Outcomes, Patient Perspective and Financial Stability) to determine an overall score for each hospital. Each of the INDEX's 50 indicators is culled from publicly-available data sources.  
"In an era of increased complexity and uncertainty, Top 100 hospitals have established themselves as a bellwether for rural provider performance," said Michael Topchik, National Leader of The Chartis Center for Rural Health. "Top 100 status is a real indicator of how proactive these hospitals are when it comes to pushing for performance improvement in areas such as quality, outcomes, patient safety, market share and finance."
Top 100 Critical Access Hospital Resources:
The list of this year's Top 100 Critical Access Hospitals, as well as the 2019 INDEX methodology, can be found at www.ivantageindex.com/top-performing-hospitals.
 
Robotic Assisted Surgery Comes to Pender
(January 2019) In keeping with the mission of Pender Community Hospital to provide a continuum of exceptional healthcare services in a healing environment for everyone, we are proud to announce the arrival of robotic assisted surgery services.
"We are honored to be the first critical access hospital in Nebraska to offer the da Vinci System," says Melissa Kelly, CEO. "Beginning in early March, Pender providers will be using da Vinci technology—the exact same technology that was previously only available at bigger hospitals—for general surgery, gynecologic surgery, and urologic surgery."
The da Vinci System has brought minimally invasive surgery to more than 3 million patients worldwide. It is robotic technology that allows the surgeon's hand movements to be translated into smaller, precise movements of the instruments inside the patient. One of the instruments is a laparoscope, a thin tube with a tiny camera and light at the end that sends images to a video monitor in the operating room to guide doctors during surgery.
The da Vinci Surgical System features several key patient and provider benefits, including:
Magnified vision system that gives surgeons a 3D HD view inside the patient's body
Ergonomically designed console where the surgeon sits while operating
Wristed instruments that bend and rotate far greater than the human hand
Minimally invasive techniques that, studies show, provide shorter recovery times and better outcomes than traditional surgery
The da Vinci System joins other exciting innovations at Pender Community Hospital, the move and opening of the Pender Medical Clinic and Apothecary and the upcoming grand opening of the Emerson Medical Clinic and Apothecary.
About Pender Community Hospital: Pender's hospital dates back to 1913. Over the years, the Pender Community Hospital District has become a model of an effective Rural Health System. Through the loyalty and generous support of everyone making up the hospital district, plus the dedication of the medical staff, Board of Directors, and hospital staff, we continue to deliver top quality health care.